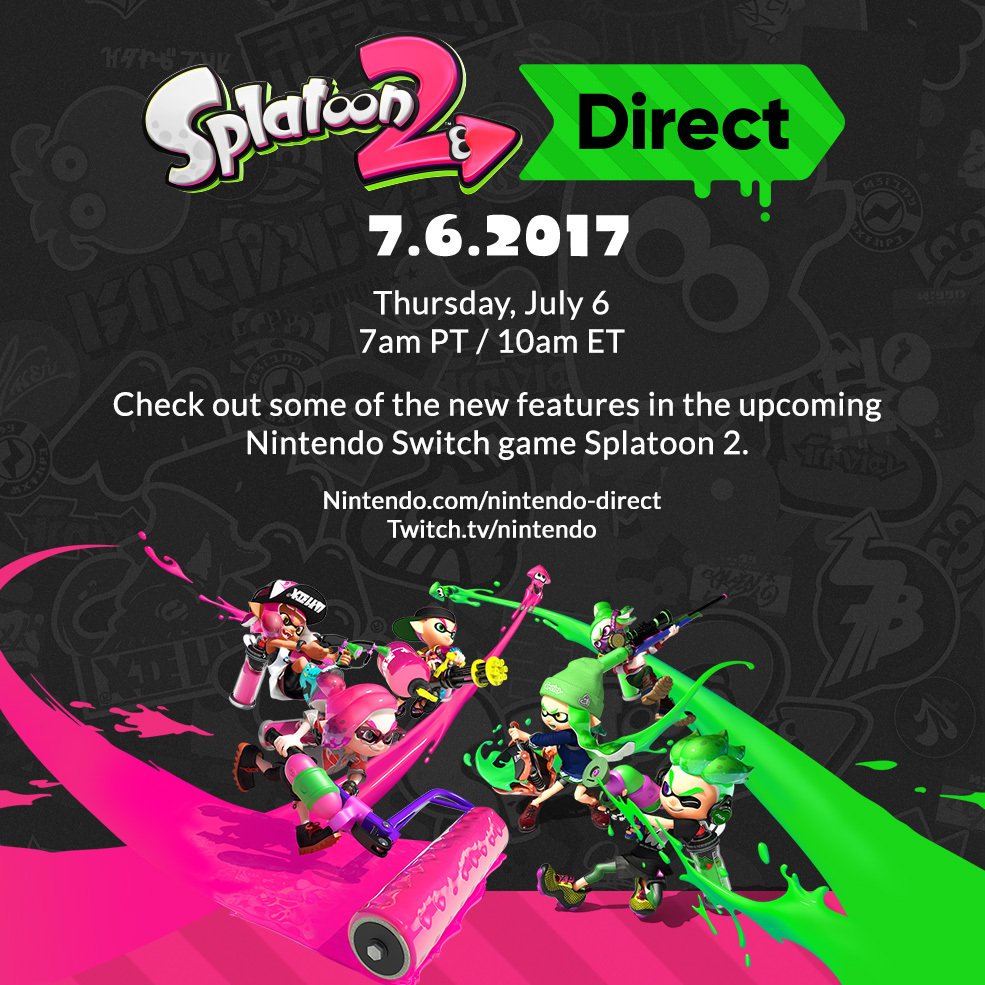 Today, through Nintendo's official Twitter account, it was announced that a new Nintendo Direct, themed around Splatoon 2, would be happening on Thursday July 6, 2017 at 7:00am PST.
"Check out some of the new features in the upcoming Nintendo Switch game Splatoon 2" is the official tag line that they tweeted.
It will be interesting to see if any new surprises show up as a result. We are still waiting on an official NA announcement of the Neon Joy-Cons that the rest of the world is getting.
Splatoon 2 is set to release on the Nintendo Switch on July 21 along with some accompanying amiibo and other Switch related gear.