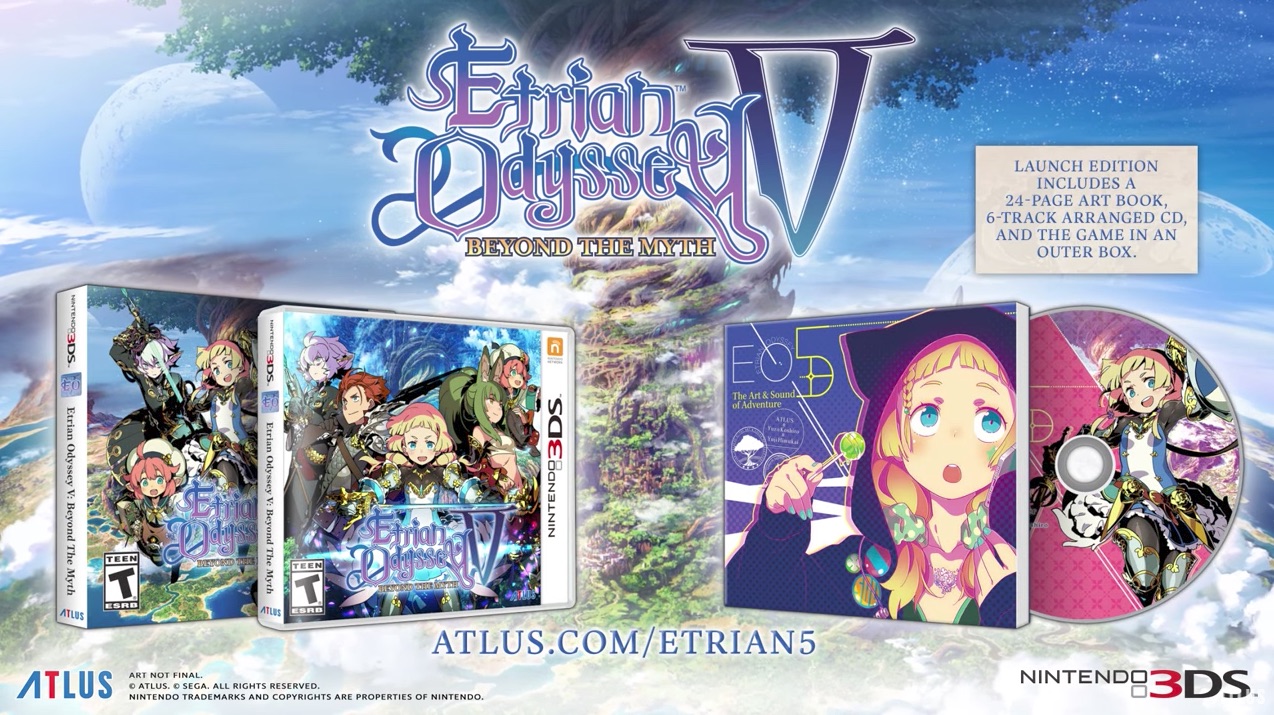 Today, through a new Etrian Odyssey V: Beyond the Myth trailer, Atlus USA announced that pre-order copies of their upcoming 3DS game would be a part of a launch edition. Said launch edition will feature a 24 page art book, a 6 track CD featuring music from the game, and an outer box.
Along with this announcement comes a brand new trailer featuring the job type "Dragoon". Check it out here:
Solid little bonus and nice to see Atlus USA continuing their trend of rewarding early adopters to their games.
Etrian Odyssey V: Beyond the Myth is scheduled to release November 30, 2017.